An art installation in the form of a charity shop has been unveiled at upmarket department store Selfridges.
Bric-a-brac, second-hand clothes, DVDs and used toys are on sale on the third floor, where customers are more used to browsing expensive designer gear.
The shop, run jointly by four religious charities, is the brainchild of Miranda July, a US filmmaker, artist and writer known for work which involves public participation.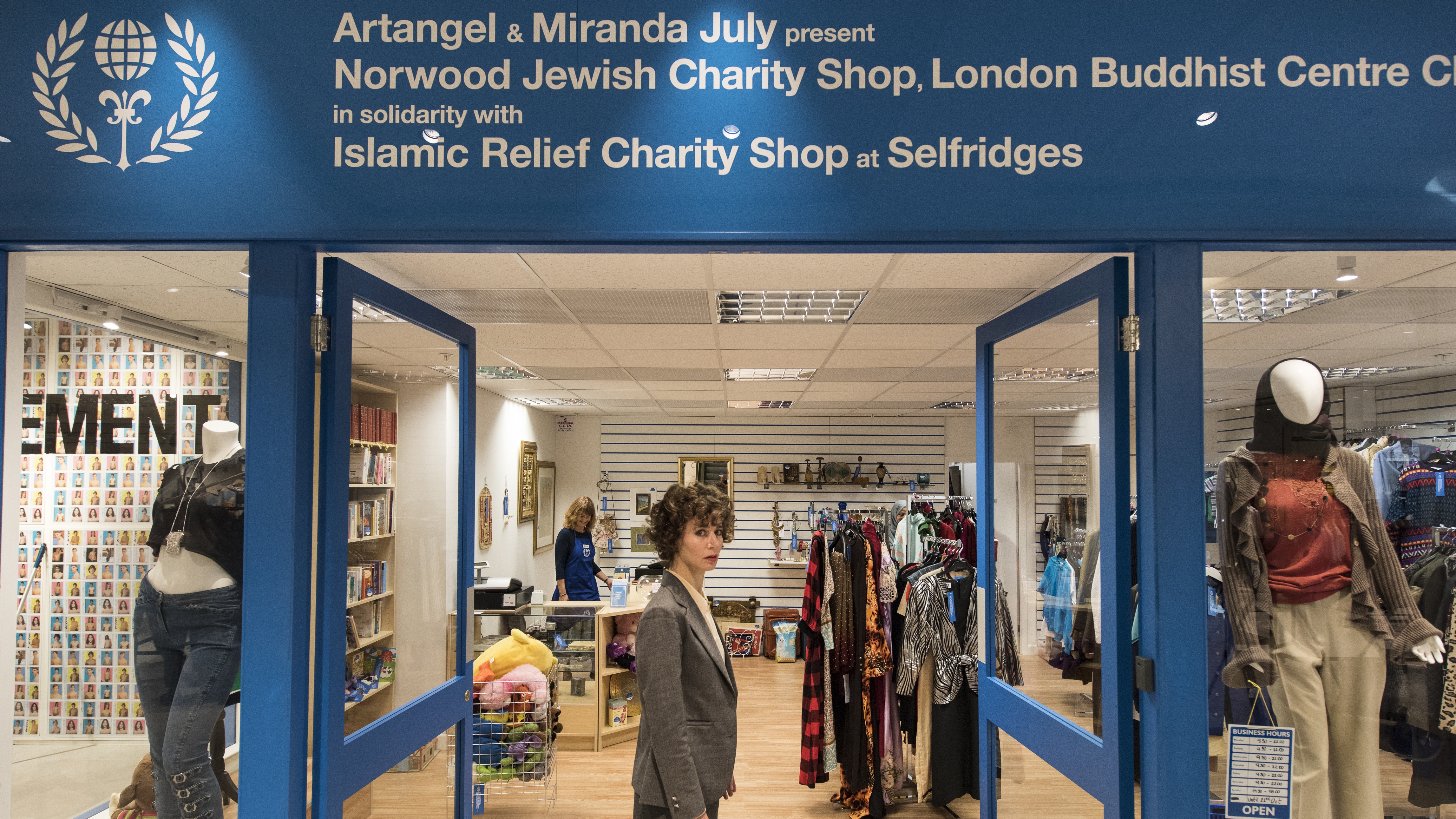 Billed as the UK's first interfaith charity shop, it is run and staffed by Islamic Relief, Jewish charity Norwood, London Buddhist Centre and Spitalfields Crypt Trust with proceeds shared equally.
Prices start at 10p for a finger puppet with objects sourced from the charities' shops around the UK.
July described the shop as "an incredibly detailed sculpture".
"Even if no-one buys any of the stuff, if it just stays there for two months that's still meaningful for me," she told the Press Association.
"The art is in the participatory and religious aspect of it," she said.
"I think if people are having trouble understanding it as art that would be because they haven't seen it", she said.
"It's so well crafted. it's not about taking an existing store and putting it here."
She added: "It's quite a lot of work to engage the public in an artwork. With a store you don't have to do that. People already know how to engage with it."
She said she found the number of charity shops "mindblowing" when she first visited the UK in her 20s.
"Even for very wealthy shoppers, who are past the point of needing to shop at charity shops, it will bring out an emotion, touch a nerve," she said.
"I hope that there's a whole range of reaction. I want … customers to notice that it smells different. It doesn't smell bad, it's just not highly perfumed."
The shop, also selling books, games, DVDs, kitchenware and ornaments, is open to the public until October 22.
It is a collaboration with Artangel, which collaborates with artists for pop-up installations around the UK.